Works for me Wednesday: Twitter
Wednesday, December 31, 2008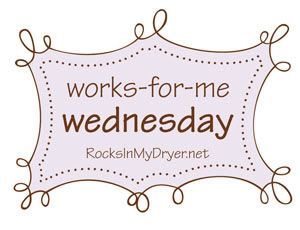 I'm a Twitterbug!

Some of you may know what that means, but many of you probably don't. I only figured it out a month ago, but I'm hooked.

Are you on Facebook? It was the big thing of 2007, I think, and I signed up then. I do love Facebook, and keeping up with people.

But Twitter is even better at that. It's sort of like a Facebook with only the status updates. You can only post 140 characters at a time, so it's a challenge to stay in that limit. And while on Facebook people may only post once a day, on Twitter it's far more frequent.

The weird thing about Twitter is that you tend to be friends with people you don't know. On Facebook I started out only with people I had some sort of a relationship with. On Twitter you find people with similar interests and follow them. I have searches always open for homeschooling and Christian writers and Christian speakers, for example, and whenever someone puts up a Tweet on those topics, it shows up on my Twitter application. I can then look at these new people and decide if I want to follow.

And I've found some great people that way!

It takes up time, but I don't read all the Tweets that come my way. I only read when I happen to buzz over there. I have about 350 followers right now, and I'm following I think around 315 (I haven't checked yet this morning), which sounds like a lot, but many people are following in the thousands. You just learn to filter out only what you want to read.

I've discovered awesome websites, and great recipes, and neat people.

But the best part is that when you have a problem, you get instantaneous replies. Over Christmas someone sent me a gift certificate in Microsoft Publisher that I needed to print out to give to my mother. Only I don't have Microsoft Publisher. By the time I realized this mixup it was Christmas Eve and I couldn't call the office to have them fix it.

I put up a Tweet about it, and within twenty minutes four different people had pointed me to online solutions that worked! It was great. I would never have known what to do otherwise.

As a writer, I also find Twitter great for publicity, but that's not the main thing it's for. I just find I can ask questions about homeschooling, or speaking, and someone is going to know something and reply really quickly.

Are you on Twitter yet? You can always give it a try! Just join up at http://twitter.com, and then you can always follow me! If you go to http://www.tweetdeck.com (my favourite way to use Twitter), you can search for terms you're interested in, and discover new people.

Make it your preferred time waster for 2009! I love it.

Thanks for stopping by! Do stay and look around a bit. I have a great post on marriage today, plus lots of other fun things on family!


Labels: Facebook, time wasters, twitter


Add to:
facebook |
Twitter |
Del.icio.us |

Stumble It! | Digg | Technorati |


Subscribe to To Love, Honor and Vacuum
posted @ 7:00 AM


About Me
Name: Sheila

Home: Belleville, Ontario, Canada

About Me: I'm a Christian author of a bunch of books, and a frequent speaker to women's groups and marriage conferences. Best of all, I love homeschooling my daughters, Rebecca and Katie. And I love to knit. Preferably simultaneously.

See my complete profile





Follow This Blog:



Subscribe to To Love, Honor and Vacuum
Follow on Twitter:
Follow on Facebook:
Important Links
Previous Posts
Categories
Popular Archived Posts
Archives
Christian Blogs
Mom Blogs
Marriage/Intimacy Blogs
Blogs For Younger/Not Yet Married Readers
Housework Blogs
Cooking/Homemaking Blogs
Writing Links
Credits
Blog Design by Christi Gifford www.ArtDesignsbyChristi.com

Images from www.istockphoto.com